Welcome to Our online portal


Thank you for vising our website where you can access all of online services from your home, office, or mobile device.
Through this portal you have access to all of our online services for permitting, planning and zoning, licensing, code enforcement and general requests. We value your input, if you have any comments or suggestions please contact us at 251-968-2425.

Online Services You Need
BUSINESS LICENSING


All individuals, partnerships, corporations, and sole proprietors conducting business in the City of Gulf Shores are required to have a business license. This includes persons dealing with residential and commercial real estate rentals or who operate home-based businesses within the City. In most cases, licenses are based on the gross receipts of your business. Business license fees are non refundable and that issuance of a business license should not be construed as authorization to conduct a business, unless the business has complied with all federal, state and local regulations.
Apply for a License

RENEW A LICENSE
Search for a license
Learn more about licensing

BUILDING PERMITTING


The Building Department enforces codes and regulations established by the State of Alabama and Baldwin County governing the construction, alteration, and maintenance of buildings and structures within the City of Gulf Shores for the protection of residents and property.




Apply for a Permit
Search for a permit
Learn more about permitting

PLANNING & ZONING APPLICATIONS


The Planning and Zoning Department is tasked to administer the Zoning Ordinance of the City of Gulf Shores. This includes reviewing all proposals and applications for compliance, processing applications for zoning relief, and providing zoning information in order to maintain compliance of all properties within the City. The Planning and Zoning Department reviews all building applications for building permits, zoning and text amendments, conditional use permits, major and minor subdivision applications, sign permits, variance applications, design review, site plan review, and planned unit development applications.
LEARN MORE ABOUT PLANNING & ZONING APPLICATIONS
PLANNING COMMISSION AND CITY COUNCIL APPLICATIONS ARE NO LONGER ACCEPTED THROUGH THE PORTAL.
CONTACT MELL DAVIS FOR INFORMATION REGARDING THE SUBMITTAL PROCESS. 251-968-1164 OR MDAVIS@GULFSHORESAL.GOV
Code Complaints and Requests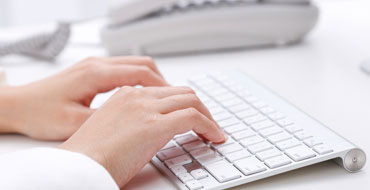 Have you seen blight, weeds, illegal parking or other code enforcement violations in your neighborhood? If so submit an online complaint, and it will be automatically routed to the appropriate department for investigation.
Submit a complaint