Welcome to the City of Caldwell Development Services
Development Services
Thank you for visiting us!
EFFECTIVE MONDAY JULY 20, 2020, THE DEPARTMENT OF BUILDING SAFETY WILL BE CLOSED TO THE PUBLIC.
In response to the COVID 19 virus, efforts to protect employee and public health by working remotely have been put in place.
Please contact us via phone or email.
If we are not able to answer immediately, please leave a voicemail. We will respond to you as soon as possible. Thank you for your patience.
Building Department 208-455-3024
Engineering Department 208-455-3006
Planning and Zoning 208-455-3021
Public Works Department 208-455-4734
All permits and plans can be submitted online through our Citizenserve portal.
Inspections will be conducted as normal with the exception of occupied homes. Permits for retrofits such as water heaters or furnace replacements will be issued
and work may be completed, though inspections will be postponed until further notice. In the event of discontinued services involving permits for items such
as water, heat, or electrical services, please call our office for special consideration. We appreciate your patience.
Through this portal you will have access to online services for submitting applications and drawings for building permits, mechanical, plumbing and electrical permits, business permits, and requests for code enforcement violations and complaints. By creating an account, you will be able to monitor your projects throughout the review process, request inspections, and receive inspection results as they happen. We trust that this will provide you with a new, higher level of service that makes living and working in Caldwell a more enjoyable experience. In addition you will be able to submit all items required for Engineering Department plan review of subdivisions and other infrastructure improvement projects, pay fees and more. We value your input and welcome comments or suggestions. For a list of departments please visit our contact page.
Online Services You Need
BUSINESS PERMITS


Starting a business? Learn when you need a permit, submittal requirements, apply online, pay permit fees, and view the status of your permit application all from your home, office or mobile device.


Apply for a License




Search for a license




Learn more about licensing

BUILDING PERMITS


Remodeling or adding on to you home? Learn when you need a permit, submittal requirements, apply online, view review status, pay permit fees and schedule inspections all from your home, office or mobile device.


Apply for a Permit




Search for a permit




Learn more about permitting

DEVELOPMENT PROJECTS


Starting a new construction project, subdivision multi-family project or need to submit civil drawings for review?
Planning and Zoning Department: Learn when you need to go through planning and zoning for development applications, what documentation you'll need, apply online, view review status, pay fees and view zoning board status all from your home, office or mobile device.
Engineering Department: Learn when you need to go through the Engineering Department for new developments such as residential or commercial subdivisions, multi-family projects, commercial projects and general infrastructure improvements. Learn what documentation you'll need, apply on-line, view review status, pay fees and more all from your home, office or mobile device.


Learn more about development projects
Complaints and Requests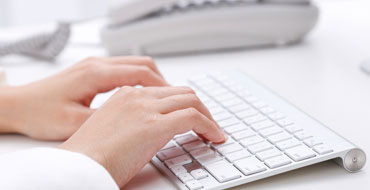 Have you seen blight, weeds, vacant or unsafe structures, or other code enforcement violations in your neighborhood? If so submit an online complaint, and it will be automatically routed to the appropriate department for investigation.
Submit a complaint